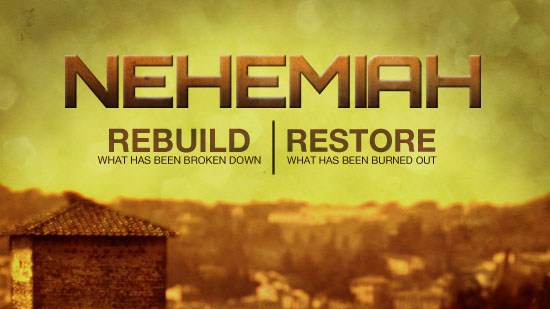 This week, we will read Genesis 23-29, Matthew 22-28, Nehemiah 12-13, Esther 1-5, and Acts 22-28. Here are some thoughts I had that might be interesting for you to look for as you read through these chapters!
Genesis 24

Abraham's servant, as a credit to his master, was a faithful man. He was obedient (Genesis 24:9), he prayed (Genesis 24:12), he worshipped the Lord (Genesis 24:26), and he gave testimony of the Lord's doings (Genesis 24:27).
Genesis 28
Here we see a chain of deception that started no later than Abraham. Jacob learned deception from his mother, Rebekah (Genesis 27:13), who learned it from her husband, Isaac (Genesis 26:7), who learned it from his father, Abraham (Genesis 20:2). Bad examples have long-lasting consequences; I do not want to be a bad example to my wife and daughter, nor do I want to follow any bad examples left for me.
On the positive side, we see the Abrahamic covenant (Genesis 12:1-3, Genesis 17:1-5) that had been passed down to Isaac (Genesis 26:24) now passed down to Jacob (Genesis 28:13-15). God is faithful to his promises despite the sins of His people!
Genesis 29
God punished Jacob according to his sin. As he had deceived, now he was deceived (Genesis 29:25).
Nehemiah 13
Nehemiah was very zealous for God. He recognized sin in those who professed to serve God and severely reprimanded them by…
cleansing the house of God after misuse (Nehemiah 13:8-9),
restoring tithes (Nehemiah 13:10-11),
restoring the Sabbath (Nehemiah 13:15), even threatening force against offending merchants (Nehemiah 13:21), and
forbidding already-forbidden marriages with blows and hair-pulling (Nehemiah 13:25).
In this way, Nehemiah reminds me of Jesus, who was also very zealous for God (John 2:17).
Esther 2-3
Mordecai, a descendant of Kish (Esther 2:5) and relative of King Saul, is under opposition and threats by Haman, a descendant of King Agag of the Amalekites (Esther 3:1), whom Saul had disobediently spared generations earlier (1 Samuel 15:9). Saul's disobedience led to trouble for his descendants.
Esther 4
Here we see a good example of mutual submission in the relationship between Esther and Mordecai. Esther obeyed Mordecai (Esther 2:10, Esther 4:16) and Mordecai also submitted to her request (Esther 4:17).
---
As you read, if you come across an interesting connection or observation, please share as a comment!