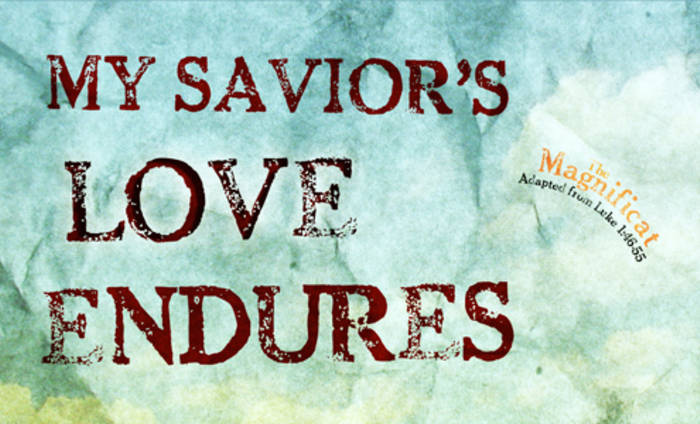 This week, we will read Genesis 45-50, Exodus 1, Mark 15-16, Luke 1-4, Job 11-18, Romans 15-16, and 1 Corinthians 1-5. Here are some thoughts I had that might be interesting for you to look for as you read through these chapters!
Genesis 45
Joseph had been wronged in many ways: hated by his brothers (Genesis 37:4), plotted against by them (Genesis 37:18), sold into slavery (Genesis 37:28), tempted to sin (Genesis 39:7), lied about (Genesis 39:17-18), thrown into prison (Genesis 39:20), and forgotten by those he had helped (Genesis 40:23). Unlike Jacob, who responded in anger to poor circumstances (Genesis 31:36-42), Joseph responded in faith, serving God and ultimately forgiving those that wronged him. He had a right perspective on life and the sovereignty of God: "it was not you who sent me here, but God" (Genesis 45:8). I want to have this same perspective of God and His sovereignty in my life.
Genesis 46
God providentially had Israel relocate to Egypt, setting up the fulfillment of a prophecy he made to Abraham (Genesis 15:13).
Genesis 47*
There is a stark contrast between the end of Jacob's life and the end of Abraham's. Abraham "died in a ripe old age, an old man and satisfied with life" (Genesis 25:8), while Jacob's testimony was grim: "few and unpleasant have been the years of my life" (Genesis 47:9). I would rather end up like Abraham.
Genesis 49
This prophetic statement by Jacob hints of Jesus and the throne of David: "the scepter shall not depart from Judah" (Genesis 49:10).
Genesis 50
This is this first time that the familiar trio of Abraham, Isaac, and Jacob are named together like this, tracing God's covenant through three generations (Genesis 50:24).
Luke 1
Mary's hymn of praise is filled with excellent language about God; like Job's language, but optimistic. He is described as mighty (Luke 1:49, 51), holy (Luke 1:49), merciful (Luke 1:50), one who upsets the expectations of the proud (Luke 1:51), powerful (Luke 1:52), rich (Luke 1:53), and one who cares and provides for a number of people: His bondslave (Luke 1:48), those who fear Him (Luke 1:50), the humble (Luke 1:52), the hungry (Luke 1:53), and Israel His servant (Luke 1:54).
Job 12
Job describes God in exalted, transcendent terms. All wisdom and knowledge are His (Job 12:13), He is sovereign over human development and freedom (Job 12:14), He controls the earth and its waters (Job 12:15), He knows all things and sees through the deceptions of man (Job 12:16), He determines who is rich and who is poor (Job 12:17), He is the ruler over all kings, priests, counselors, nobles, and strong men (Job 12:18-21), He is the Master of all mysteries and Revealer of secrets (Job 12:22), He controls all nations and oversees all governments (Job 12:23), and He is infinitely wiser than all the wise and is sovereign even over the intellect of men (Job 12:24-25).
Romans 16
Rufus (Romans 16:13) was possibly the son of Simon of Cyrene (Mark 15:21). Perhaps God used Simon to call Rufus, a dear brother to Paul, to Himself.
1 Corinthians 1
The wisdom from this world pales in comparison with the wisdom from God; as someone with much interest and investment in learning, I would do well to remember this and apply myself all the more earnestly to the perfect wisdom of God as revealed in Scripture. May I be foolish in the world's eyes and wise before my God (1 Corinthians 1:25)!
1 Corinthians 3
The theme of wisdom and foolishness continues. All the wisdom of this age can never amount to true wisdom (1 Corinthians 3:18). True wisdom is only from above (James 1:17, 3:17).
---
As you read, if you come across an interesting connection or observation, please share as a comment!
* Denotes a particularly interesting observation.